Does the Ingersoll Rand R1120-K1 1/4″ 12V Cordless Ratchet Really Deserve the Title of "Best?"
This particular tool market is changing and, beneficially, expanding. While it definitely isn't used on the type of jobs that the impact or cordless impact wrench are, a cordless ratchet wrench really does earn its weight in gold for those who turn to it often.
The question remains, however: is this particular offering from IR really the best–and the best for me? After looking closely at several models, I realized a couple of things, which I'll share openly.
CHECK LATEST PRICE ON AMAZON.COM
First, when it comes to these ratchets, I really can't say there is such a thing as being "absolutely amazed" and I haven't yet seen one–from any company–which I feel is "THE must-have." However, with that being said, I will say that I find myself thinking about some similarities between this tool now and the cordless drills–and especially the cordless impact wrenches–of yesteryear.
There was indeed a time when I would groan out of exasperation at the lack of power, size, weight, performance–whatever–of my favorite go-to tools in their battery form.
Being some of the smaller of the bunch, the ratchet wrenches place themselves a bit into the lower-torque category so I can't say that I'm deeply impressed by them, but I also feel that it's going to take a number of years before I'm made to feel otherwise (and please–Makita, Milwaukee, somebody–prove me wrong!). There is indeed still some ground to cover between the cordless ones we're focused on here and their air-powered counterparts.
The second thing is that there is often a thin line of difference between one CR wrench and the next. What I mean is that the handling, usability, and options are generally about the same, as is even the nut-busting torque and battery life. Therefore, sometimes it all might boil down to just how durable the tool is, how it holds together, and how light it is–with the durability and length of overall battery life being huge factors.
In the end, if the price is higher than one of my favorite cordless tools–the Ryobi impact wrench, reviewed here–then I will most assuredly have pre-biased expectations that must be met!
After all, my cash is just as hard-earned as the next guy, right?
Now Let's Get Into Our Number One Bad Boy:
Part IV of Which Cordless Ratchet Wrench is Best?
First Place:
The Ingersoll Rand R1120-K1 1/4″ 12V Cordless Ratchet
If you're like I was during most of my power-tool using years, I was a bit of a stranger to IR's stuff. I think that the main reason–well, it was DEFINITELY the reason, actually–was the price. Their stuff was generally just something I or my dad couldn't afford, so we tended to use, more or less, mid-price-point tools and even some cheaper ones.
However, thanks to the time I spent working a friend who became a builder, I got more exposed to various brands and some more premium or recognized names such as Ingersoll-Rand. Now, while they are a known and largely trusted brand, not all of their products are considered the "best," while many are and others come close.
So how does the IR R1120-K1 stack up against its peers? Well, in our short opinion, it's the best in its category.
Let's start off with a closer look at its features, specifications, customer experiences, and our overall opinion!
FEATURES
This motor uses a strong 12 Volts which is quite nice for this type of tool. Anything less can just lead to dissatisfaction in torque performance where it's needed most and greater than many of its peers.
Strong: capable of producing up to 30 lbs per square foot of torque, as well as the ability to withstand additional manual torquing when desired or required.
High-Speed: the R1120-K1 has revolutions per minute of 250, which is quite useful for a ratchet
Slim-Line design style with paddle trigger to keep the body as thin as possible, allowing for use in tight spaces
Industry standard, built-in LED light enables you to see exactly where you need to get the job done
Battery and its design aren't invasive, cumbersome, or bulky, making it easier to hold, use, manipulate and squeeze the ratchet into various places without much additional effort.
At three and a half pounds in weight, it's not too light as to be weak and not too heavy as to be unwieldy
SPECS
Part Number: R1120-K1
Weight: 3.5 pounds
Dimensions: 4.7 x 1.6 x 3.5 inches
Model Number: R1120-K1
Color: Gray, Red, Black, Silver
Power Source: Lithium-Ion Battery-Powered
Voltage: 12 Volts
Package Quantity: 1
Measurement System: SAE (Imperial: Inches)
Included Components: Kit includes (1) R1120 Ratchet, (1) BL1203 12V Lithium-Ion Battery, and (1) IQV12 BC1110 Charger.
Batteries Included: (yes, with kit)
Batteries Required: Yes
Battery Cell Type: Lithium Ion
BENEFITS
Okay, let's dig in!
As I mentioned already, I am not yet to the point of being truly impressed with any cordless ratchet wrench. If you've read some of my other posts, you may remember why.
For years I've felt that the technology we've had access to just isn't representative of what's really possible or available behind closed doors. I understand that companies hold back tech so as to stream or trickle it out over time in order to maximize profits, but come on–sometimes it just seems to obvious that these highly beneficial tools and tech are being held back and it really showed in the cordless drill and impact wrench area for many years.
Now, while some ground has been made, I still feel that they are just recently getting into the arena we should've seen almost 10 years ago.
As it relates to the cordless ratchet wrenches, they seem to be coming slowly along as well, albeit a bit slower than their big brothers, the cordless impact wrenches. Now, how does this particular ratchet from Ingersoll-Rand add value to the ever-growing family?
One of the very first thing I noticed after taking a look at the R1120 ratchet was that its power pleasantly surprises.
R1120: Strong 'Nuff?
While some other models have clearly more power, including some which list similar power such as the Milwaukee we placed firmly in second place, the main difference that sets the IR apart is how it actually uses that power.
I'm not the only one that's found the instant performance of this ratchet to be noticeably different than the others. After taking the time to peruse dozens of feedback posts, it's evident that the main reason users are by-and-large happy with this model is the torque it actually applies to the application, and not simply the purported power written on the box or ad copy.
To add a bit of salt into Milwaukee's 2nd-place wound (hey, missing 1st place isn't all bad–unless you're Kanye West and then perhaps you'll come a bit unglued), even though it reports similar specifications as this model from I-Rand, side-by-side use demonstrates that there is a clear difference in real-world, applied power. This is enough to cause me to give this model a hearty thumbs-up simply because power has been one of the key places I outsource my beef from as it relates to cordless tools.
My other beef is imported from battery-life country.
Can the IR handle this type of meat? We'll see in a bit.
Anyway, enough with the nonsense.
Size
Upon picking it up, you might feel right that it was made for you, that it was made for a large man, or that it was made to aggravate the smaller-in-stature guy.
Basically, it just kind of depends on what size your hand is. While the vast majority of users are pleased with this model, some aren't fond of the grip size and claim that it's a bit too–err–beefy for their paws. My fingers aren't the longest but my hands are wide so it fits me just fine.
You may or may not have a different experience, but I think that if your hands are about average size, then it'll be okay for you as well.
Speed
This wrench gets common jobs done quickly and even tackles some larger tasks, which is good.
Not only that, upon perusing the satisfied customers' comments, it seems that this isn't just my perception but also a consistent praise straight across the board.
Battery Staying Power
Okay, this is my second beef, right?
Well, I'm kind of split on this but, based on my own current view, the IR ratchet wrench does a darn good job of staying in the game for quite some time.
Have you ever seen the "Flu Game" of Michael Jordan?
Well, to make a long story longer, MJ played a game a while back that became one of the most memorable ones of his entire career. He was clearly sick and yet opted to play. His philosophy was "If the doctor says it won't hurt me to play, then I'll play." Well, play he did, and piled up a ton of points–points that were surpassed only by the amount of sweat pouring off his obviously-stricken face and head.
Essentially, he did what it took to "stay in the game," and I feel like this cordless ratchet from IR does a darn good job of that as well.
For reference, I've taken the liberty of embedding Jordan's Flu Game video highlights below. If you haven't seen it, then I highly recommend it–even if you're not a basketball or sports fan. It's a tribute to what we can accomplish when we're focused and determined, even in the face of severe circumstances!
There are, of course, some users who've reported their battery life dying off after being used for about a year or so, but these are very rare out of the hundreds of reports I saw so I think that the track record is good enough for me–and that's saying something because you know my two beefs!
POINTS TO CONSIDER
Not all is rainbows and unicorns with any tool–or is it?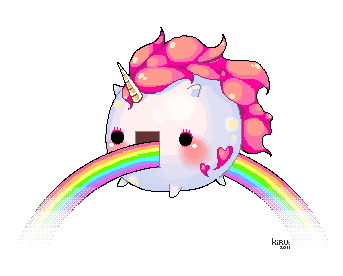 First off, make sure that you're going to get the actual KIT which includes the battery AND charger–not just the tool. I've seen where some people ordered what they thought was a kit and it showed up at their doorstep without a battery. Sometimes it's not so clear so be sure to ask your seller to avoid crying and being out more money later–perhaps even money you didn't budget for. Don't let this be you!The second point is connected to the first one, but maybe–just maybe–this won't matter too much to you, and that is the lack of a backup or second battery. According the vast majority of reports from users, battery life isn't really a concern and some even get up to a week of use without needing a charge. I, however, I prefer to have a second battery available so that I can just use the current one without worrying about how much juice it's got left. Furthermore, without a second battery you'll definitely have to wait for it to charge when it finally does run dry, and this is simply a situation that I just cannot accept! (It always seems to run out at just the wrong time, like my electric motorcycle does if I don't pay attention). The LED light, which has become a standard for these tools, isn't particularly the "best" in its class and many users aren't super fond of it. However, it does get the job done and any light is better than no light. The price point is definitely not the lowest, but neither is it the highest. IR does make a beefier version of this tool but, alas, you'd have to shell out some more dough for it. Additionally, if you want to do as I do and add-on the spare lithium-ion battery pack, then you will wind up paying over two-hundred smackers at its current price point, which may be a bit more than you're wanting to pay for this type of tool. If it is, then you can consider the Milwaukee as an excellent, more affordable option–unless you just need the power this one definitely provides, of course.
My Summed-Up Summary Wrapped-Up Conclusion!
Okay, guys n' gals, here we go!
The main areas where the Ingersoll-Rand cordless ratchet parts ways with the runner-up Milwaukee are as follows:
Utilized & Applied Power
Price
In-Hand Size
To a lesser extent, its weight and battery endurance are also somewhat different, although not so much as to be huge factors in my opinion due to the aforementioned price.
As I mentioned already in the review above, the power is actually a bit surprising and clearly outguns the others we have on this list, despite having some similar specs–and this is exceptional in our eyes.
However, we imagine that the type of research and development that went into this type of performance has trickled-down into the cost of the product which is substantially higher than the others, and therefore may put it out of the reach of those looking for a cheaper option.
I would like to say that I personally don't consider this I-Rand power ratchet a "cheaper option" by any means, neither in price nor performance. It is seated neatly within the medium price range and therefore makes itself available to everyone, which is where I believe it belongs and, just perhaps, was meant to belong. All in all, the price isn't bad and in my opinion quite acceptable given its performance and track record.
I am a bit–just a bit–annoyed that there isn't a second battery option, but as so many companies nowadays don't include a second battery by default anyway, I suppose that I can let that dog lie. Still, if you want that backup, then you're going to pay for it!
My Overall Rating: 4.55 out of 5 Stars
The Best Cordless Ratchet Wrench Navigation: